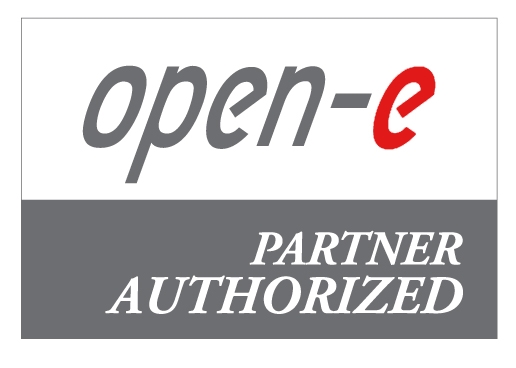 Open-E Enterprise Storage OS en Storage Software voor iedere onderneming
Inprove IT Infrastructure Solutions is een van de eerste Open-E partners van Nederland. Met 4 gecertificeerde Open-E engineers en de mogelijkheid om 24/7 on-site support op uw Open-E oplossing af te nemen onderscheid Inprove IT zich van de andere Open-E partners in Nederland en Belgie.
Het in Europa gevestigde Open-E biedt twee software defined storage systemen voor het MKB en voor Enterprise klanten: Open-E DSS V7 en Open-E JovianDSS.
Er is ook een Open-E versie voor kleine bedrijven en thuisgebruik: Open-E DSS V7 SOHO (Small Office Home Office).
Wilt u meer weten over het gebruik van Open-E DSS V7 of JovianDSS, neem contact met ons op voor meer informatie via sales@inprove.nl of bel +31 88 4677683 of laat u terugbellen.
Inprove IT levert zowel Open-E DSS als de meer enterprise Open-E JovianDSS versies van Open-E, als oplossing of alleen de software.
Alle Open-E Data Storage Software (DSS) oplossingen zijn gebaseerd op het Linux operating system, waardoor er zeer goede ondersteuning is voor vrijwel alle enterprise hardware. Een ander voordeel van het gebruik van Linux is de hoge performance die met Linux te behalen is.
Voor de enterprise versies van Open-E zijn er opties om te komen tot een High Available setup waarbij hardware failure geen dataverlies meer en de onderbreking van de dienst tot een minimum wordt gereduceerd.
Open-E, Inc. is a company focusing on IP-based storage management software. It is well known for its Open-E Data Storage Software V7 (DSS V7), a file and block storage management software that supports NAS storage, InfiniBand and FibreChannel. The software is iSCSI Active-Active Ready for high-availability and additionally provides Remote Mirroring for disaster recovery, WORM (Write Once Read Many) support for digital archiving, and NDMP (Network Data Management Protocol) support for universal backup. Open-E's philosophy is simple: develop the best software in the industry, use the latest technology and maintain a competitive edge in all market areas – benefiting customers and partners.